A long heritage of success serving clients in real estate law
Indianapolis Real Estate Lawyers
Indiana Real Estate Law
Every attorney at Hackman Hulett LLP has experience in Indiana real estate law. It's one of our core practice areas, and our firm has been dedicated to it for generations of attorneys. Our real estate law services include counseling owners, brokers, developers, landlords, commercial and residential tenants, and government agencies on property acquisition and disposition, development, leasing, zoning and land use, historic preservation, title issues, easement matters, environmental regulation, liens, and eminent domain.
Our experienced Indiana real estate lawyers assist both borrowers and lenders with debt financing related to real estate transactions, including preparing and negotiating loan documents, handling loan closings, and issuing legal opinions. We also represent equity financing arrangements such as partnerships, joint ventures, and syndications.
Our widely respected Indiana real estate attorneys participate in training programs related to real estate and agency law issues and prepare legislative proposals affecting the real estate industry. Our Indianapolis real estate attorneys are viewed as thought leaders and resources in the real estate law field.
Indiana Real Estate Law Services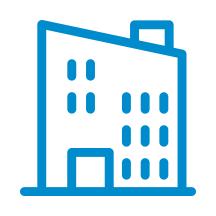 Commercial real estate laws regulate selling or transferring property for business use. Our skilled commercial real estate attorneys understand these laws and how they relate to commercial leases, financing, property and land use, zoning, development, and real estate transfers.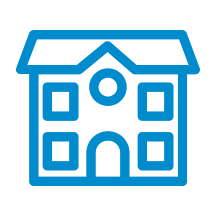 Through our residential real estate law services, we represent buyers, sellers, brokers, agents, and individual property owners. We handle issues with purchase agreements, purchase disputes, performance and damage claims, foreclosures and evictions, real estate disclosures, land contracts, easements, rights of way, boundary and title disputes, and deed gaps and overlaps on title issues.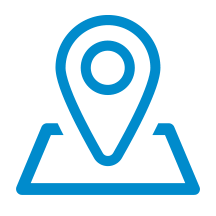 Planning, zoning, and land use comprise the bulk of our real estate development law services. We work with governmental entities to help craft zoning ordinances, as well as with zoning boards, property owners, businesses, developers, builders, and real estate investors. Whether the issue is a single variance related to residential construction, or annexing and rezoning a large mixed-use (residential and commercial) development through a planned unit development, our attorneys have the experience to successfully and quickly guide the homeowner or developer through complexities of the various land use processes.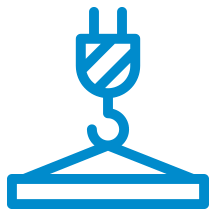 Because real estate and construction are complex industries with many moving parts, dollars, and emotions involved, disputes often arise. Disputes may develop over breached contracts, lack of progress, defective materials, defects of design, staffing concerns, injuries, construction delays, purchase agreements, land use, permitting, zoning, construction mitigation, drainage impacts, or unforeseen and undisclosed environmental issues that may arise later in the development process.
Learn more about our Real Estate and Construction Dispute Law Services »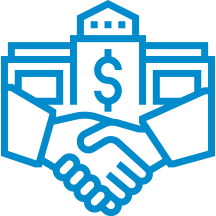 When it comes to acquisitions and dispositions—especially involving leasing, sales, and tax—we have broad experience helping a variety of real estate clients. Our attorneys assist everyone from individual homeowners and small builders to large developers, governmental entities, and farmers. We help them sell or acquire land in different capacities.
Learn more about our Real Estate Acquisition and Disposition Services »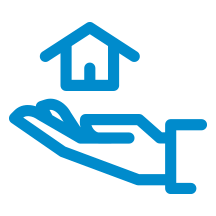 Eminent Domain
Eminent domain is a government's right to take private property for public use. A government or government agency may exercise this power only if it provides just compensation to the property owners. There are many statutory requirements to initiate a condemnation proceeding. There are also many facets to the interpretation of "just" compensation and "best use" of property. That is where we come in.
We represent private property owners and governmental and municipal entities in issues involving condemnation, including undervalued appraisals, highest and best use, impact challenges, unconstitutional taking, just compensation, engineering challenges, notices of acquisition and rights of entry.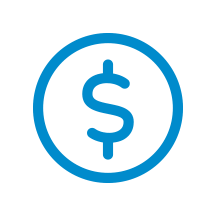 Real Estate Finance Law
When real estate investors need to secure funds for impending deals, they often seek capital from outside sources in order to purchase or renovate property. Our experienced real estate finance attorneys can help counsel clients in all types of real estate deals, including mortgages, notes, trust deeds, land contracts, debt financing, equity financing and many types of creative financing.
We also prepare and review purchase agreements, mortgage documents, easements, title documents and transfer documents. We understand that real estate finance is heavily influenced by the market, and we are always adapting and changing along with it.
The Right Indianapolis Real Estate
Attorneys for Your Case
Real estate law is complicated. It requires the right skill set and knowledge to make quick progress, without getting tripped up by the lengthy details. All of our attorneys understand real estate law and can swiftly and confidently represent your case.
It's time to put frustrations, disagreements and disputes behind you. Our experienced real estate attorneys can put you on a path toward a satisfactory resolution.
Contact Our Indianapolis Real Estate Lawyers
Call our Downtown Indianapolis office at 317-636-5401 or our Northside office at 317-344-2111. Our experienced attorneys will speak with you directly to make a meaningful determination about how best to represent your case.
Hackman Hulett Lawyers successfully petitioned for development plan approval of millions of square feet of commercial space in Boone County.
Hackman Hulett assisted private companies through $100-million dollar mergers and acquisitions.
From small garage business to Fortune 500 acquisition, Hackman Hulett was there every step of the way.
Hackman Hulett assisted clients in expanding operations throughout North America.
Since World War II, Hackman Hulett successfully helped advance large capital energy projects across Indiana.
Hackman Hullet ssisted with the development of REX EAST, one of the largest natural gas pipelines in North America.
Clients include owners, developers, brokers and several of the largest real estate companies in Indiana.
Contact Our Real Estate Attorneys Today
Our experienced attorneys will speak with you directly to make a meaningful determination about how best to represent your matter.
Our experienced attorneys will speak with you directly to make a meaningful determination about how best to represent your case.